Giant mountain is one of the challenging Adirondacks mountains with a popular trail, since it's possible to reach the Rocky Peak Ridge by walking about one more hour after reaching the Giant mountain's summit, so you can make 2 Adirondack peaks in one trip! The trail starts right from the road 73 with the sign "Giant Mountain Wilderness Area" and is hard to miss, since many cars are parked along the road there.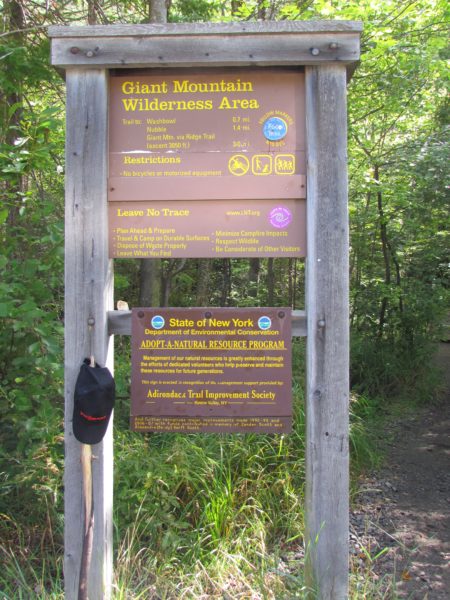 The difficulty of this trail is the fact that you will have lots of huge round rocks to climb over, so good hiking shoes are essential, hiking poles are also useful, but sometimes you might want to use your hands to grab trees and everything you can. The trails are also somewhat wet, so be prepared to be covered by mud!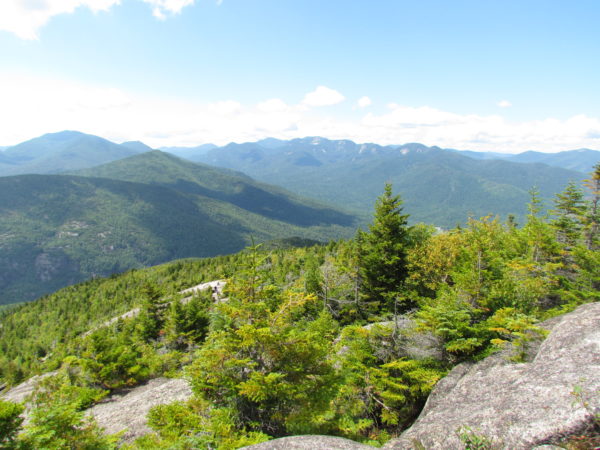 The mushrooms are very abundant in the area and have very original shapes and colors, it was a pleasure to discover them on our trail.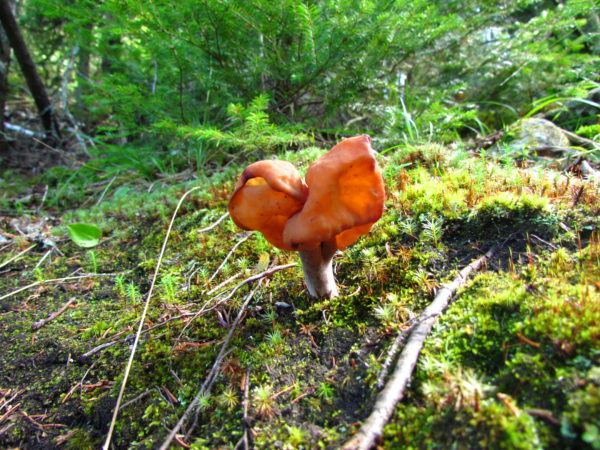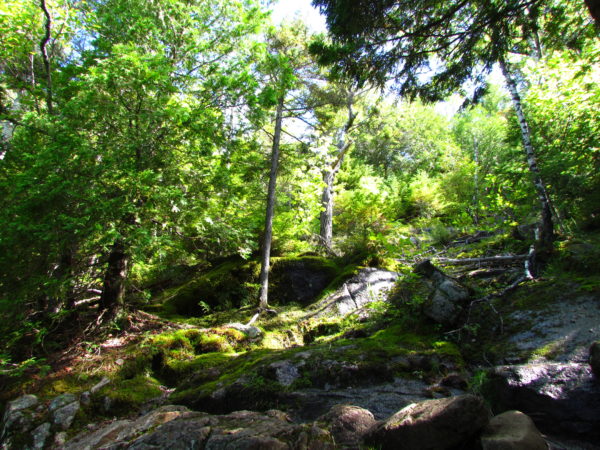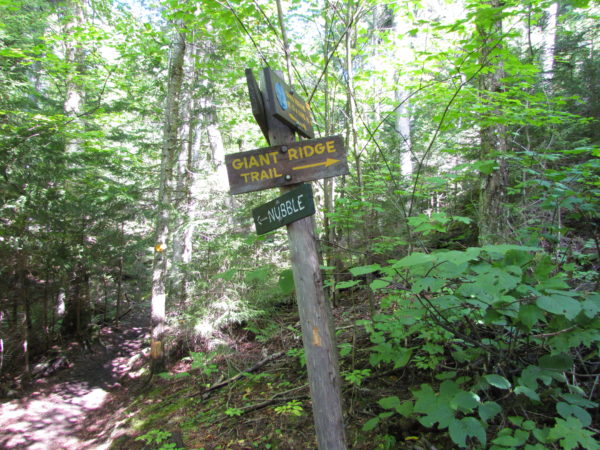 We followed the Giant Ridge Trail (blue) since it was less muddy and had more open areas with wonderful views.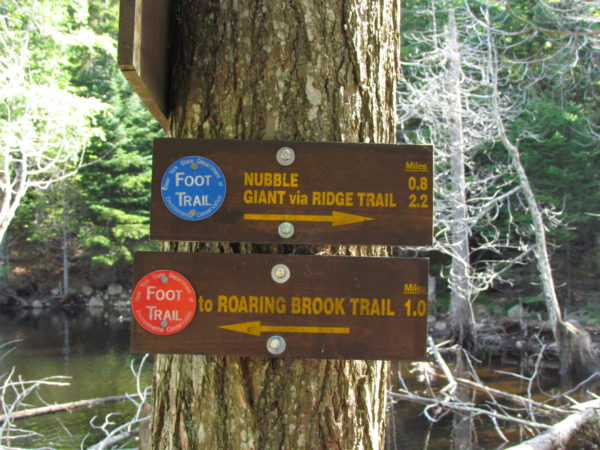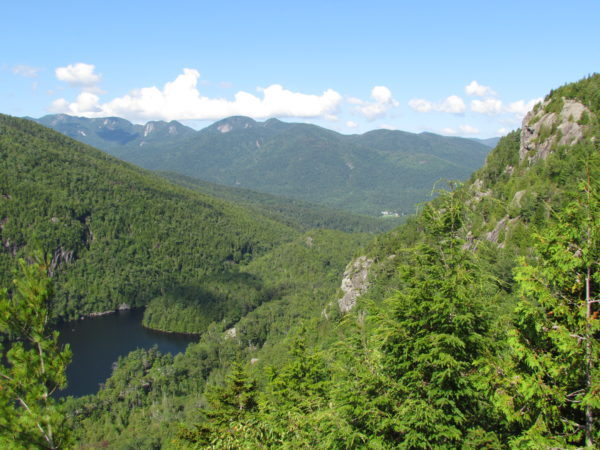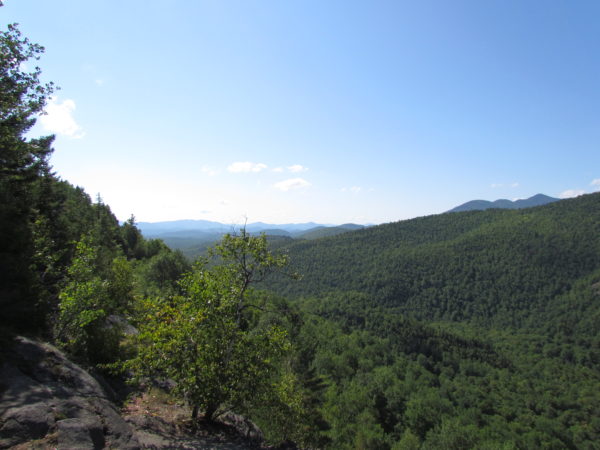 We thought that we reached the summit each time we saw an open area, but as there are many viewpoints, you really get to the top only after more than 2:30 hours of very active climbing. As we met other hikers, we could see that this trail wasn't easy for everyone, as some had to climb with their smaller dogs in their hands, since they were too tired. This is a whole day hike and you will probably feel it the next day in your feet and everywhere, but reaching the summit is such a relief! It is not called Giant mountain for nothing!