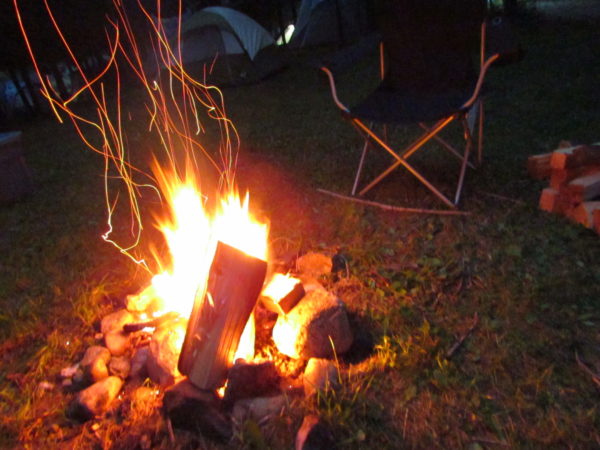 Rafting is such an exciting activity on its own, but when it's combined with camping, it's even better! Whitewater rafting and camping is very well organized now, so check it out! Let us tell our experience!
We went to raft and camp this summer with the organization Eau Vive Rafting, just 1h 40min from the city of Montreal, in Quebec, Canada. As it's a very popular spot on the river called Riviere Rouge,  and we found that it was one of the most organized places around. The camping grounds are vast enough to welcome more than 40 tents. We could make our own fire there, fry sausages that we brought with us and relax. Some other campers were singing old romantic songs and we could hear guitars till very late at night. In the morning, we had a delicious fruity breakfast at the Eau Vive Rafting resto, we were ready to raft! Life jackets and helmets, training, and we are in the bus with our rows! After a short drive, we all helped to put the rafts into the water and were set to go.
Each raft there could fit 6 people and the guide.  As we asked him what level of rapids we will face today, he just said, well level 4! Level 4 out of 6, 6 being a waterfall! So, yes, the rapids were impressive. Before reaching the rapids, we practiced falling from the raft and rescuing each other. It helps to get wet early in order to avoid any thermal shocks, but that day it was pretty warm, so we wanted to stay even longer in the water. As we approached the big rapids, our team focused on the rowing rhythms, and our guide told us when to row to avoid the huge rocks. We flipped several times, even purposefully!  As you get into the water, don't worry about the rows too much, just throw them, hold your breath and try to swim to the surface! Sometimes when you fall, you are dragged by the current very deep under water, so it's essential not to freak out and get out fast, swimming to the raft or to the shore, watching out not to encounter tricky rocks.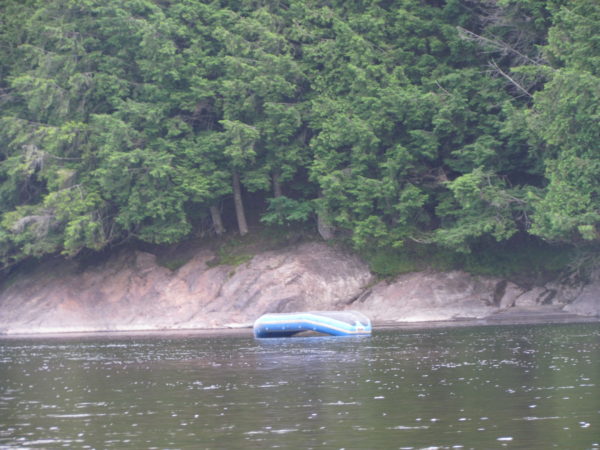 This activity is for a pretty good fitness level, so hope you swim well! As we approached new rapids, our guide told us to smile to the cameras. Funny enough, there were special photographers at all the rapids and we could buy photos at Eau Vive Rafting's resto during lunch, after our 2 hour rafting experience.  We could also take a shower there.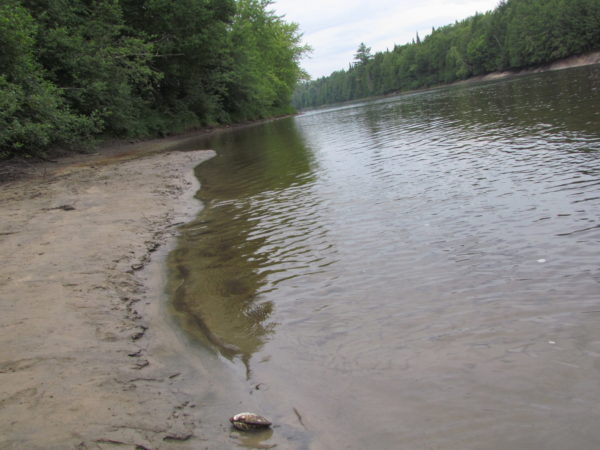 After such a wild experience, we  went to swim in the calm part of the river, close to the camp site. It was warm and beautiful.
For more info about Eau Vive Rafting, check it here.
Rafting can be risky too, with some people from our team getting scratched legs, but it is much more exciting than any roller coaster. It brings back your survival instincts, builds new friendships and makes you appreciate the power of nature in a new way.  I would also recommend rafting and camping to solidify any relationship, because it's a very bonding experience. Good luck!