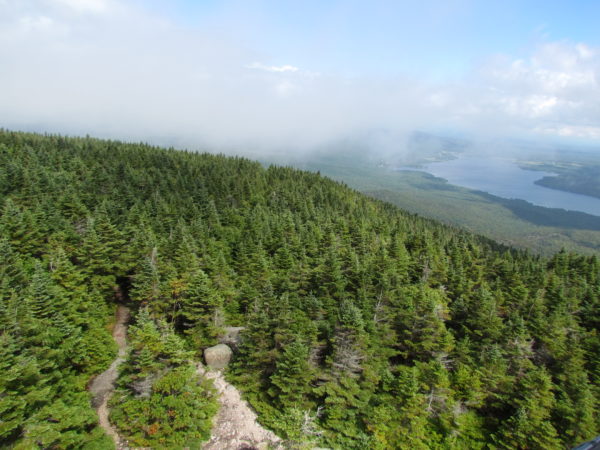 Lyon mountain is one of the closest mountains to the city of Montreal (2 hours drive) and, on sunny days, it's even possible to see Montreal's skyscrapers from its summit. This mountain, 1167 meters high,  is convenient for hikers of all levels, since there are two paths to the top with varying difficulties. New RED path:  smooth, woody and long (2 hours one way), OLD path: rocky and short ( about 1 hour one way).
Driving tips to Lyon mountain:
You will find the beginning of a special road to Lyon mountain on your right after traveling 2.8 kilometers on Chazy Lake Road. This gravel road has no official name (Lowenburg Road on Google Maps) and leads to a free parking able to fit more than 15 cars.
From the parking, you will follow the one and only path for about 300 meters and then you have the choice to go to the left new path (RED) or the old path, straight.  As we took the RED long trail, we were surprised to see so many mushrooms on our way up, among the moss and the lichens. Some of our members are mushroom savvy and were all excited to pick such huge mushrooms there.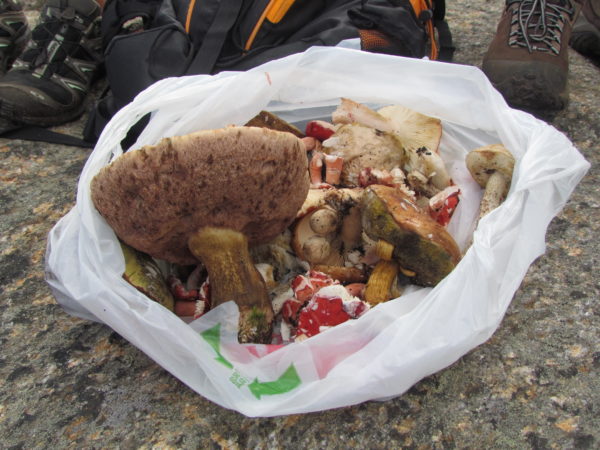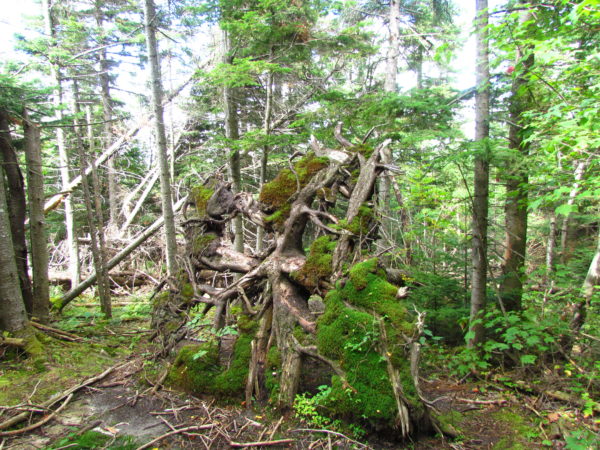 We were surrounded by a forest of beautiful fir trees, with birches here and there. There are no big rocks to climb on this trail, it is possible even for families with kids to get there easily. Just about 10 minutes before reaching the top, the two trails join each other and the rocks become more present. Here are photos of the old and the most steep path: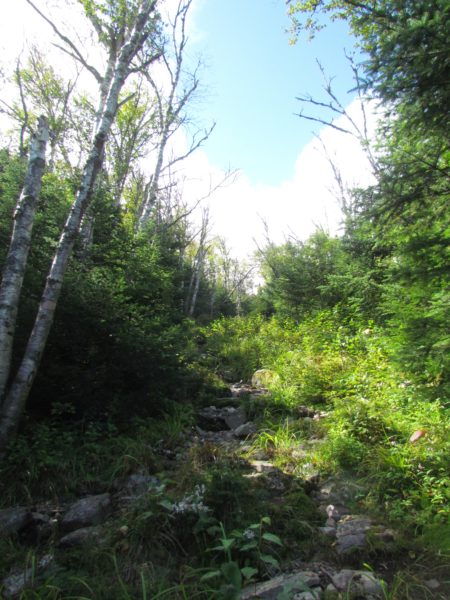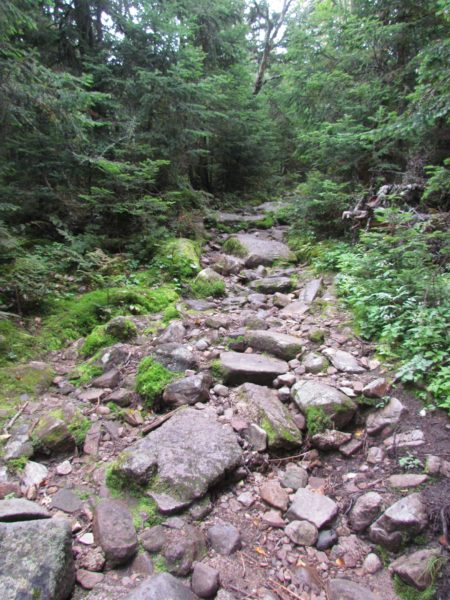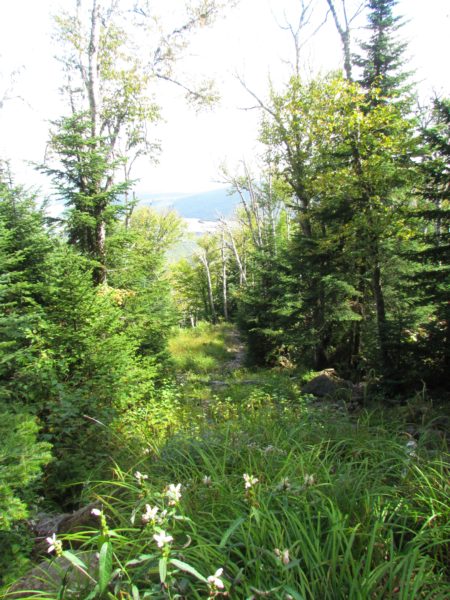 The first thing we saw that confirmed that we reached the top of the mountain was the observation tower. From there, you have a 360 degrees view all around you. Originally, this tower was built to detect forest fires. We were partly in the clouds there and enjoyed a very impressive view.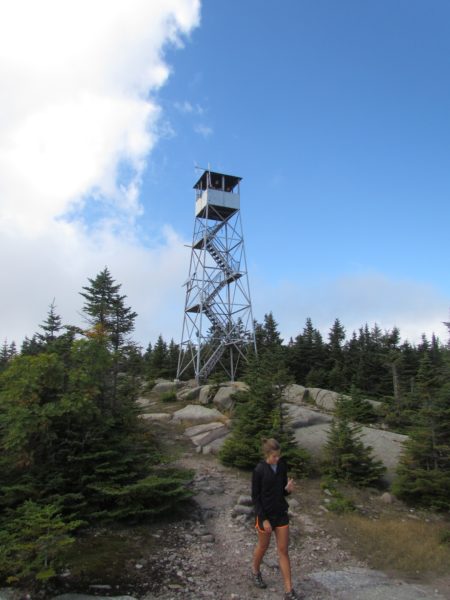 The wind farms give a 21st century look to this panorama.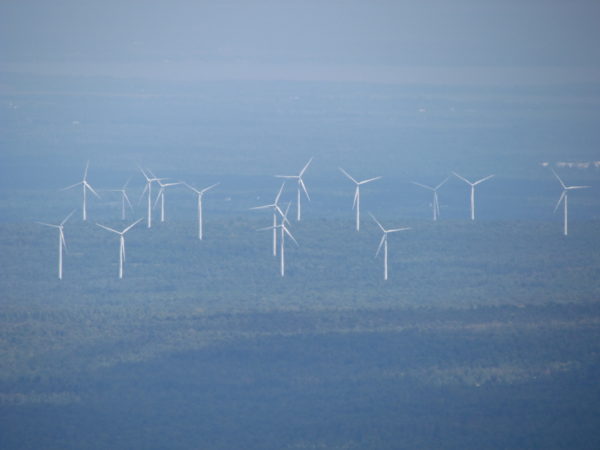 We returned back on the same new long trail. This is an easy and fun hike and you can combine it with going swimming in the Chazy lake nearby (30 min ride).  Everyone was feeling great and relaxed after our hike. We would love to come back and do the steep trail next time!