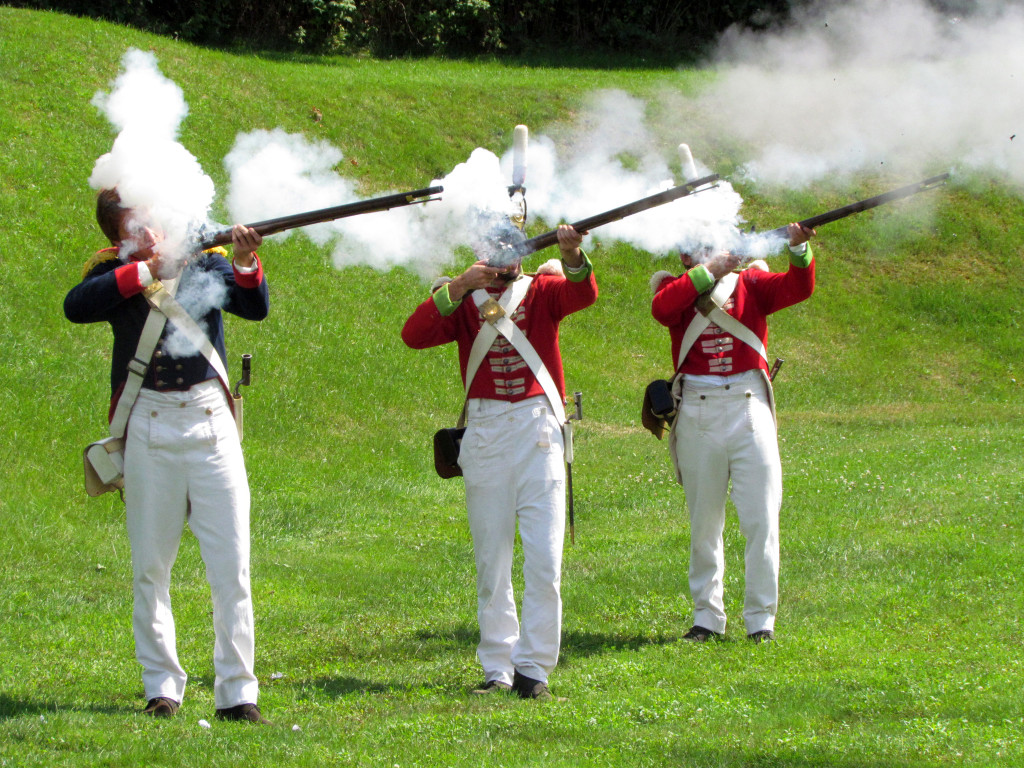 Only one hour from Montreal, on the mysterious island in the middle of the Richelieu River proudly stands the incredible star-shaped Fort Lennox , a wonder to discover. It was once upon a time used by the British to defend the main path to Montreal and Quebec from the "evil" Americans and other barbarians. This Fort is only approachable by water and we took the little free ferry to reach it. Waters are deep and calm around it and many boats pass by. Here is a view from our ferry: 
As an additional precaution, the fort is surrounded by a pond on the island. 
In the fort, you are greeted by the commander of the 24th British regiment and become a recruit for the British army!
This British regiment had a particularly impressive uniform, red and apple green, that attracts lots of attention of course and all the women are crazy about it, while enemies are scared at its only view. And it`s so well adapted to the cold weather! =)
The charismatic costumed tour guides were incredible, we liked every bit of their explanations and they made lots of recruits that day. You cannot get enough of this place, there is always something new to discover, from the officers rooms to the soldiers dormitories.
How to get to Fort Lennox? For all the details, please see map .  Visit the Fort Lennox website to learn more.